ARTICLE
2022: A year of volume for Visual Intelligence
2022: A YEAR OF VOLUME FOR VISUAL INTELLIGENCE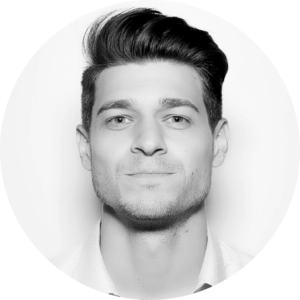 How would we describe 2022 in one word? Volume.
Two years ago, we saw a new class of 3d drone data emerge on the Telecom scene that challenged our assumptions and opened our eyes to new use case possibilities. This past year tested and validated the potential of Engineering Class drone data to upend antiquated tower management practices. And now, in 2023, the flood gates have opened and towercos are beginning to embrace the large-scale collection of millimeter-accurate 3d tower models.
For Visual Intelligence, the momentum behind Engineering Class 3d data meant that over the past year, our focus was poising our sensor, software and partnerships for full-scale operations. From the launch of a new light-weight sensor to our first successful completion of a tower portfolio collection, 2022 was a year that enabled "volume."
2022 "Volume" Highlights
New in 2022
Company
Successful completion of first high-volume site collection.
3rd party validation of Engineering Class 3d data.
Sensor
New, more scalable lightweight version of sensor.
RTK support added.
 New partnerships with companies like Sony and Gremsy.
Platform
New VI Web Portal

™ for managing operations and dataflow.
Support for new tower types added.
Digital Twin
New Engineering analysis capabilities.
New standard for Engineering Class 3d data products.
Services
New reporting and analysis service offering.
Expanded international support, with European flight hub.
New in-house 3d data processing services available.
Scaled

proprietary cloud computing architecture to support field operations.
Successful Collection of a Towerco Portfolio
Early in 2022, we successfully completed our first high-volume collection and analysis of a towerco's portfolio. This meant stress-testing our sensor and software in real-world scenarios across diverse teams and regions. And while we learned some lessons and discovered areas of improvement, the successful collection across hundreds of sites proved our technology will support volume.
Third-Party Validation of Our Data
In June, NATE hosted its inaugural UAV Expo to test and demonstrate the use of drones on tower sites. As a part of this, various hardware and software companies participated in a same-day tower data collection. The committee's goal was to audit the drone data results and evaluate whether drones should be included in a new standard for TIA-222 inspections.
For Visual Intelligence, this expo gave us the opportunity to validate our data for a third-party organization that is trusted in the Telecom space. And while the expo wasn't a contest per say, our collection was the only vendor data to identify all the hidden easter eggs placed on the tower, as well as provide measurements of appurtenances that were accurate to the millimeter.
Validating our datasets with an unbiased third-party is a first step to deploying collections in volume.
More Scalable New Lightweight Sensor Version
In September, we officially released a lightweight version of our patented MACS-3D™ dual-camera sensor system. This evolution in our drone sensor technology was years in the making, with the primary goal of increasing the payload's compatibility with a smaller class of commercial drones. Our sensor is now recommended on the DJI M300, offering greater accessibility and flight-time worldwide.
Again, this update helps teams collect tower data in volume.
New web Portal and Processing Tools
We also launched the new VI Web Portal™ for managing larger-scale portfolio collections, as well as developed our own processing services to facilitate the transformation of large tower datasets. With any deployment of drones, it's important to keep the dataflow simple and automated. When you're dealing with hundreds or thousands of tower sites, it can become difficult to manage data collection across unique teams that span diverse regions and tower types. The VI Web Portal helps teams dispatch, view, and manage drone operations and data processing. Additionally, in-house processing services accelerate the 3d data transformation process, especially when dealing with large amounts of information.
These tools were created to organize the collection and processing of tower at high volumes.
New Digital Twin Capabilities
2022 was also a big year for Digital Twin providers and the analytics available to tower companies. For most providers, new capabilities were developed that extend analysis into Engineering domain. For example, technology partner OpenTower iQ® added new capabilities that analyze tower inventory, capacity, and simulations. Importantly, the accuracy of any 3d analysis is largely dependent on the 3d Reality Model collection by a drone sensor. For Visual Intelligence, we worked with analytics leaders to develop standard 3d tower products that could be consumed by AI engines and converted into inspection, condition, and structural reports.
More Digital Twin providers offering increasingly sophisticated analysis products mean Engineering Class drone data will be required in volume.
Thoughts on 2023
If 2022 was the year for "volume", 2023 will be the year of "collection."
As Telecom companies begin to scale their drone programs, Engineering Class drone data is quickly becoming a must-have standard for most collections. And as more tower companies begin to access a new class of 3d Reality Model, and the associated Digital Twin analysis, we're excited to see how this information will transform jobs, roles, departments and entire companies.