RESOURCES
"Why Millimeters Matter" Towers Guide
DOWNLOAD
Comparing Millimeter & Centimeter
Drone Data Accuracy
Learn how engineering-grade digital twins deliver new value to the tower industry by unlocking automation and analytics.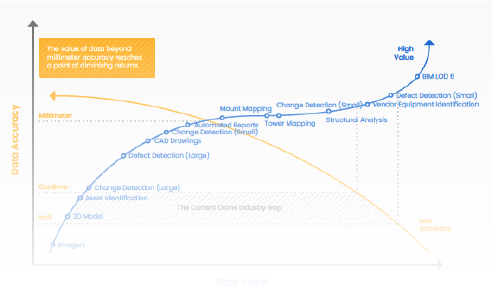 The Drone Accuracy Gap
Today, there's a gap between the data drones deliver and the fidelity needed to unlock meaningful value. Learn how new millimeter-accurate drone data is unlocking new value for to tower industry.
Unlock New Workflows
In this guide, we compare centimeter and millimeter data, as well as illustrate how workflows can be automated when an engineering-grade digital twin is available.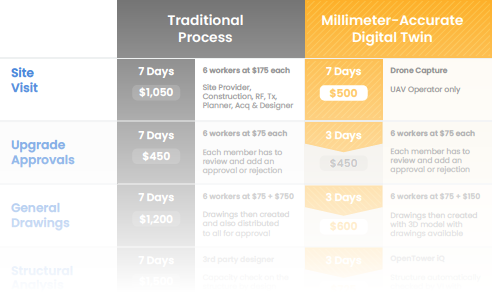 Download the Complete Guide
Fill out this form below to get the guide delivered to your inbox.