Our team
We're a group of industry veterans, strategists and technologists introducing a new era of drone data to the built world.
From the industry, for the industry.
Ted B. Miller
FOUNDER & CHAIRMAN
Ted Miller is currently founder and chairman of Visual Intelligence, LP, a privately held imaging technology company with patented drone sensor hardware capable of digitizing physical infrastructure with millimeter accuracy. Mr. Miller is also president of 4M Investments, LLC, an international private investment company and Executive Chairman of 4M HR Logistics, LLC.
Previously, Mr. Miller founded Crown Castle International Corp. (NYSE:CCI), a global wireless communications infrastructure currently valued in excess of $70 billion, where he served as Chairman and CEO from 1994 to 2002.
Additionally, Mr. Miller has extensive executive, financial and governance experience as a significant shareholder, executive officer and director of both start-up and large public companies, including; Intercomp Technologies, LLC which was sold to Elbrus Capital in October 2013, M7 Aerospace, LP which was sold to Elbit Systems of America (NASDAQ:ESLT) in December 2010, Affiliated Computer Services, Inc. (NYSE:ACS) which was sold to Xerox (XRX) in December 2010, and Airgas, Inc. (NYSE:ARG) which was sold Air Liquide in May 2016 for $14 billion. Mr. Miller also owns, manages and develops office, retail, hotel and distribution space across the U.S.
Meet the minds shaping an emerging new category of 3d data.
Tripp Rice
CHIEF FINANCIAL OFFICER
Tripp Rice holds various leadership and board level positions within 4M owned companies, and is responsible for company operations.
Tripp Rice Biography
Tripp Rice is a Partner at 4M Investments, LLC and is responsible for investment valuation, due diligence, execution and portfolio company operations. He holds various leadership and board level positions within 4M owned companies. Additionally, Mr. Rice is responsible for all real estate operations and development for the firm.
Before 4M, Mr. Rice was an Associate at Wellspring Capital Management, a generalist private equity firm in New York, with $3 billion in assets under management where Mr. Rice was responsible for investment valuation, due diligence, execution and portfolio company operations. During his time at Wellspring he completed $200 million of acquisitions in the manufacturing and distribution sectors and oversaw companies with revenues in excess of $1 billion.
Prior to Wellspring, Mr. Rice worked as an Analyst at Bear, Stearns & Co. Inc. in the investment banking, leveraged finance, and financial sponsors groups where Mr. Rice developed financial models, performed industry research, and wrote capital commitment committee memoranda for leveraged buyouts and acquisitions of non-investment grade companies across industry verticals. During his time at Bear he was involved in over $5 billion of financial commitments.
Mr. Rice earned a Bachelor of Science in Commerce degree with Distinction (Concentrations in Finance and Management) from the University of Virginia, McIntire School of Commerce.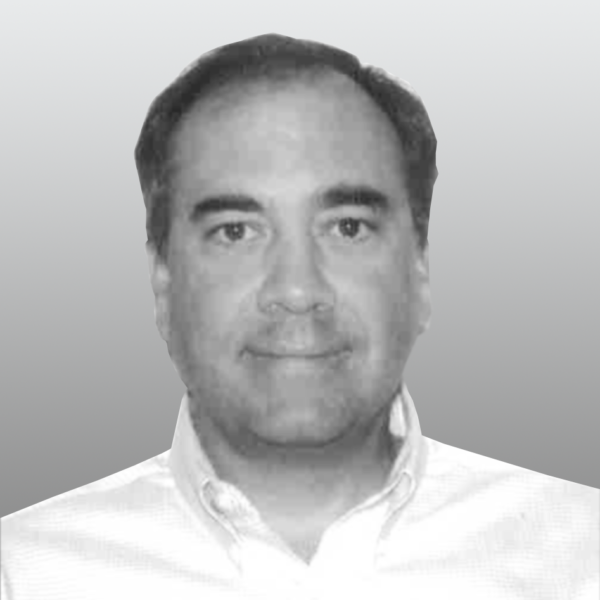 Jay Tilley
CHIEF TECHNOLOGY OFFICER
Mr. Tilley is a former Air Force Officer, Senior Engineer, and Executive with over 30 years experience in Remote Sensing, Mapping, and GIS.
Jay Tilley Biography
Mr. Tilley is a former Air Force Officer, Senior Engineer, and Executive with over 30 years' experience in Remote Sensing, Mapping, and GIS. Mr. Tilley has Chef Engineer (Ball Aerospace), Vice President (Boeing-Resource21), Chief Technical Officer (PGTEK, Visual Intelligence), VP/General Manager (Sanborn Map Company), Senior Analyst (IC), and other positions across the DoD, Intelligence, Commercial, and Mapping industries.
His expertise includes collection systems design (UAV, aerial, satellite), processing systems (algorithm development, cloud processing), and intelligent analytics of remote sensing data for government and commercial applications. He was the chief engineer for DigitalGlobe's Quickbird Satellite Sensor. He was a distributor of Google Earth Enterprise and an integrator while at Sanborn. Also at Sanborn, Mr. Tilley led sales, operations, and technology for aerial photography, LiDAR, and ground survey for seven multi-engine aircraft and 15 sensor systems while delivering 80-100 projects simultaneously worldwide. He led design and technical management for large-scale ground processing systems including satellite ground stations, advanced archive/data management, and networked systems. He delivered 3D city models for the Dubai Police GIS (as a sub to Harris) and to the Survey of India (3D model of New Delhi for World Cup Security).
During his career at Ball Aerospace (Principle System Engineer) and PGTEK (VP) he led in image processing and analysis applications including GIS, hyper-/multi-spectral, 3D, and image exploitation for commercial and intelligence applications including predictive analytics for the IC and Agricultural Change Detection while at Resource-21. His optical sensor array design experience reaches back to his days at the Air Force Weapons Laboratory for Multi-Aperture High-Energy Laser Systems and also developed advanced optical simulation solutions for multi-telescope array systems one of which was the European Southern Observatory (Extremely Large Telescope) while at Ball Aerospace. Mr. Tilley is also a software engineer having led e-business solutions for delivering spatial data and products that include designing/implementing order management, on-line spatial catalogs, and automated delivery systems based on SOA principles, ESRI Suite, Open Source, and Oracle/SQL Server databases.
He holds a MSEE in Electro-Optics, Computer Science, Air Force Institute of Technology, 1984, a BSEE in Electrical Engineering, U.S. Air Force Academy, 1981, and is a FAA Certified Instrument Flight Instructor, Commercial Pilot, Remote Pilot.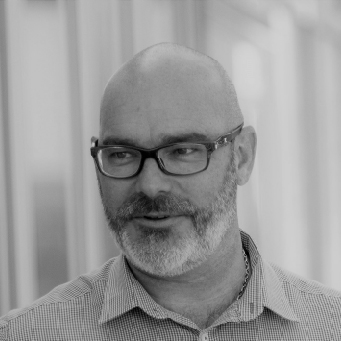 Spencer Crawford-White
PARTNER
Spencer is a globally renowned c-level technical director with over 25 years of experience in telecommunications and digital transformation.
Spencer Crawford-White Biography
A globally renowned tower and telecoms expert with over 25 years experience as a climber, structural engineer, network rollout manager and infrastructure advisor and at C-level with global owners. I have worked on all continents supporting a range of structural, design, RF and transmission and fibre and data projects. With a recent trend in support of M&A activities for investors, buyers and sellers. My expertise is now being leveraged in the application of digital transformation for the telecommunications industry to ensure that digitisation is not just a better way of looking at images, but has true impact and benefit across the industry for tower owners and MNO's and solution providers to revolutionaise their business in sales, finance, safety, engineering, O&M etc to realises the true potential of this technology.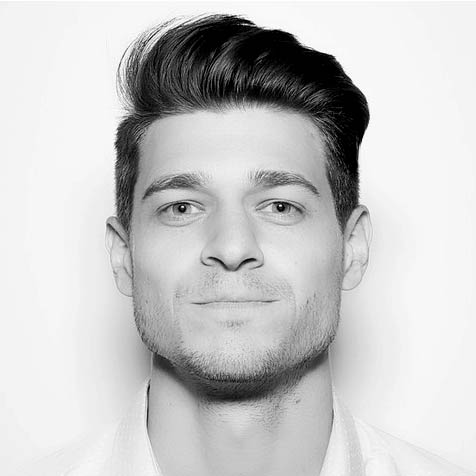 Josh Meler
CHIEF MARKETING OFFICER
Josh is a product marketing leader with success navigating emerging markets, category development, and branding in the digital era.
Josh Meler Biography
The world is moving from digital bits, to digital atoms. From databases of 1s and 0s, to a physical world of atoms and molecules. From an internet of people, to an internet of things that sense, measure and index our physical world. I'm obsessed with this idea, and have made it my career's ambition to be a first-mover, shaping how emerging technologies usher in a new era of business intelligence.
Prior to working in the drone industry, I served as Chief Marketing Officer and Product Manager at a smartphone application studio in Austin, TX that developed a PaaS approach to building and managing mobile apps.
In 2017, I joined Hangar and began an effort to transition the company away from a service-based product set and business model, to instead realize the potential of software and drones to enable big data in the physical world. In 2019, I helped guide Hangar to a successful acquisition with AirMap.
Today I'm part of a team that is ushering in a new category of drone data that is unlocking previously unseen business workflows that reimagine how companies monitor investments, perform maintenance and inventory assets – connecting drones, people and data to make the places around us smarter, safer & efficient.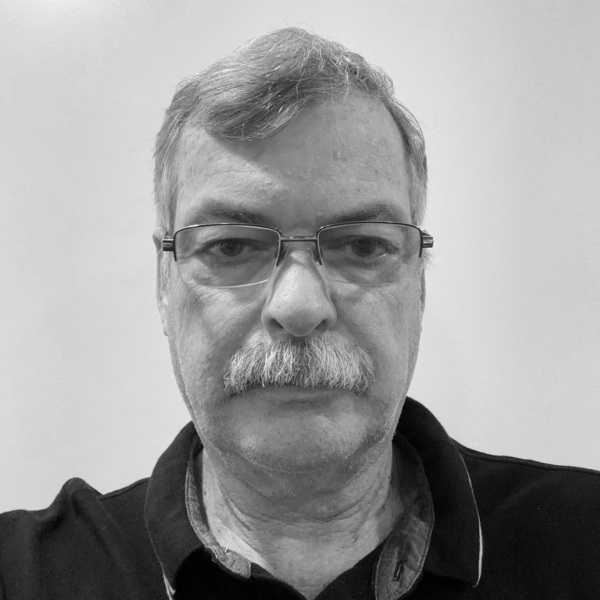 Richard Vincent
CHIEF PHOTOGRAMMETRIST
Richard has over 35 years experience in the Photogrammetric / Lidar/ GIS and Geospatial products areas.
Richard Vincent Biography
Richard Vincent is the Chief Photogrammetrist at Visual Intelligence, L.P. He is responsible for system calibration/qualification and determination of metric accuracy.
He develops the Photogrammetric and Products workflows focusing on accuracy, metrics and Quality Assurance. Mr Vincent is an ASPRS Certified Photogrammetrist and Part 107 UAS pilot.
He has over 35 years experience in the Photogrammetric / Lidar/ GIS and Geospatial products area.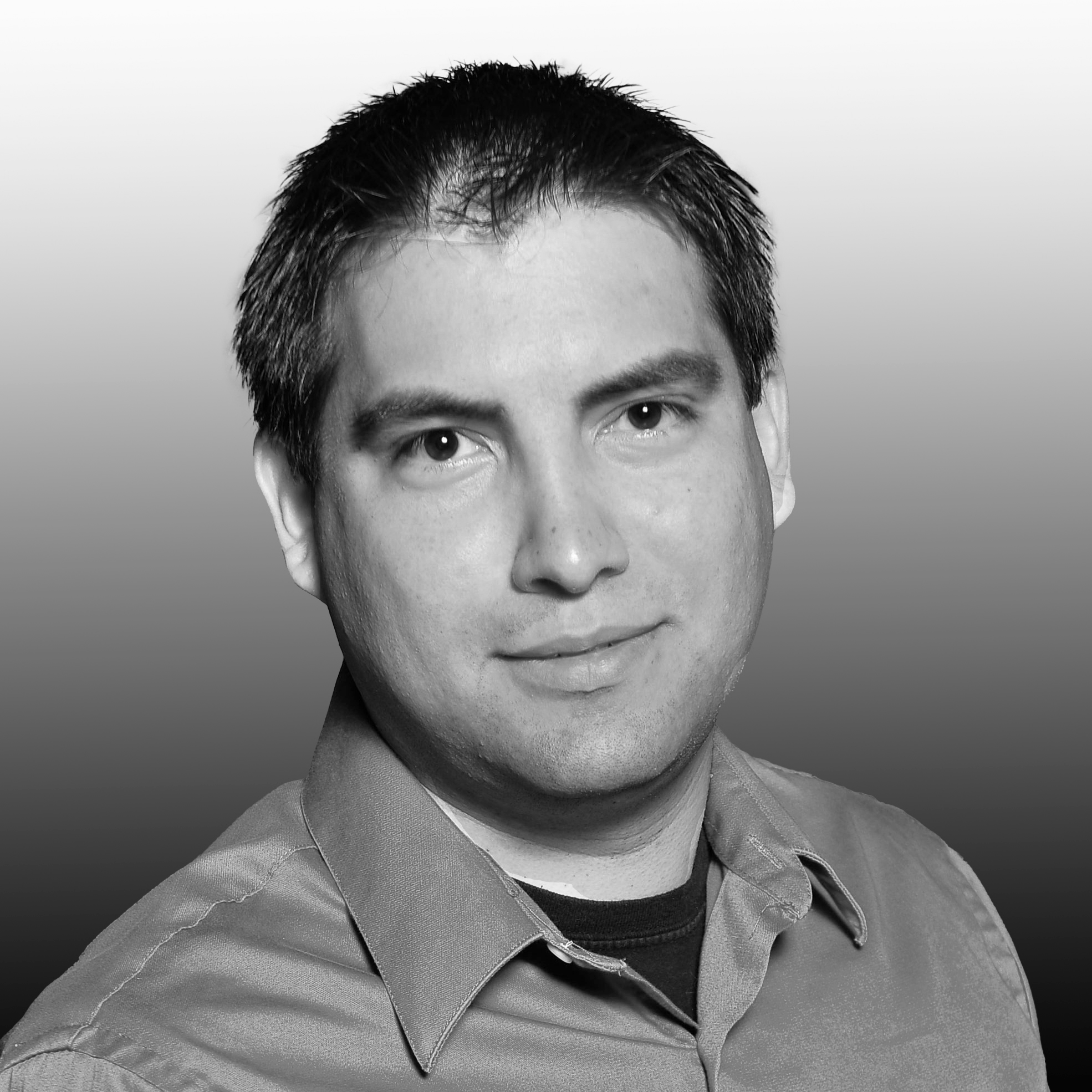 Nicolas Alvarado
CHIEF ENGINEER
Nic has 16 years of experience across multiple engineering disciplines spanning mechanical, electrical and software development.
Nic Alvarado Biography
Nicolas Alvarado is the Chief Engineer at Visual Intelligence, LP where he manages all the physical aspects of research and design in the development of high resolution camera arrays and sensor gimbals for small Unmanned Aerial Vehicles (sUAV). In addition to the mechanical aspects of the development process, he also provides electrical and production expertise to productize these R&D efforts.
Mr. Alvarado has 16 years of experience in multiple engineering disciplines spanning from mechanical to electrical to software development. He has experience both onshore and off, and across multiple continents and oceans. He has worked on a plethora of marine projects from in-situ repairs of leaking subsea manifolds thousands of feet deep to the deployment of 400 ton subsea tidal turbines, from full ocean depth pressure vessels to a hull cleaning daughter ROV, and from innovative ROV launch and recovery systems to USVs for both military and commercial markets. In aerospace, he has run the gamut developing everything from a UAS ground station, to bespoke camera payloads, including command & control electronics, aircraft avionics, long endurance fixed wing and rotary aircraft, and custom stabilization gimbals.
Mr. Alvarado received his bachelor's degree in Engineering Technology from the University of Houston and has worked toward a master's degree in subsea engineering at the University of Aberdeen.
Tuy Mai
LEAD SOFTWARE DEVELOPER
Tuy is responsible for critical software modules and has over 30 years of experience in designing and building large software systems.
Tuy Mai Biography
Tuy Mai is a lead software developer at Visual Intelligence, LP since 2016. In his capacity he is primarily responsible for many critical software modules in the workflow including onboard image capturing, image post processing, quality assurance and point cloud production. Mr. Mai is also responsible for optimizing and streamlining backend processing hardware to minimize processing time and costs and to scale up to a large workload.
Mr. Mai has over thirty years of overall experience in designing and building large software systems in such areas as real time systems, embedded systems, databases, web portals, networking and more. He authored software utilities that became dominant in their fields with a few hundred thousand customers.
Mr. Mai received a B.S degree in Computer Science at the University of Houston in 1984 as valedictorian and an M.S. degree in 1988 from the same university. He worked for Shell Oil Company in mainframe computers and large PC network deployment from 1984 to 1996. He has been successful as a software entrepreneur after leaving Shell. Mr. Mai is highly experienced in software and hardware optimization and integration and designing and building complex systems. He is well versed in both older and more modern computer languages and systems such as mainframe systems, Windows, Linux, C, C++, C#, Python, PHP, Java, JavaScript, etc.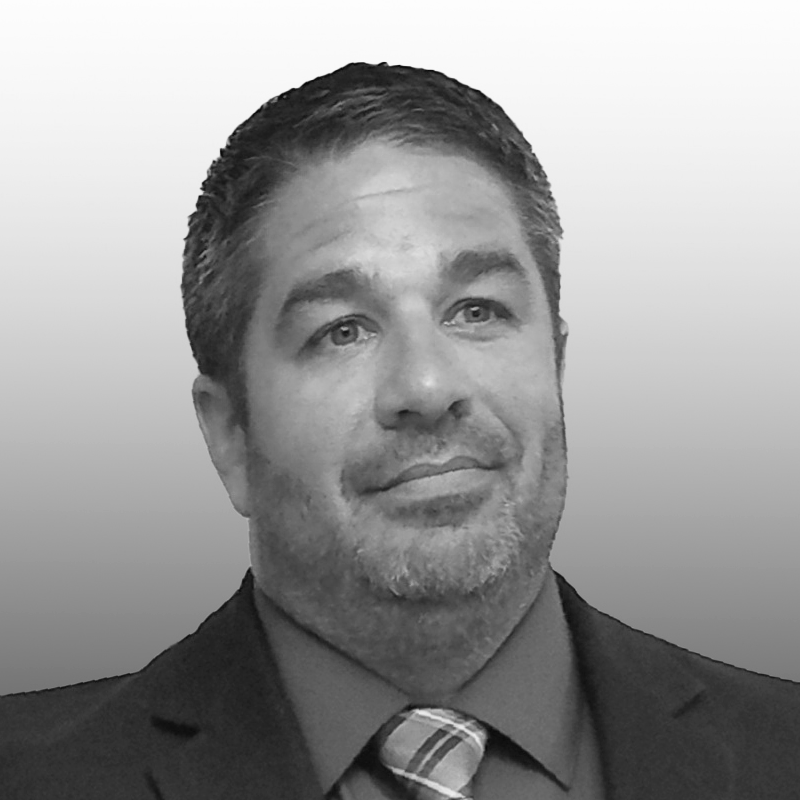 Joe McCoy
TECHNICAL PRODUCT MANAGER
Joe is a United States Army veteran with over 6,500 hours of flight time in aerial mapping and surveying data collection.
Joe McCoy Biography
Joe McCoy is a Product Manager at Visual Intelligence, LP. In his current role, he oversees product design, product testing, technology transfer and training. He is also a drone pilot with more than 5 years of flying drones in professional capacity. Mr. McCoy was one of the driving forces moving the company from manned aircraft to small unmanned aerial vehicles.
Mr. McCoy has been with the company for 19 years and during that time has had several roles with in the company. He served as Operations Manager where his duties consisted of managing the day to day operations for flight crews, equipment and aircraft, nationally and internationally.
Mr. McCoy also served as an Airborne Camera and LiDAR Operator for the company with over 6500 hours of flight time in the collection aerial mapping and surveying data.
Mr. McCoy is a Veteran who served honorable for 5 years in the United States Army.
CAREERS
Join our team
We're always looking for talented and dedicated people to join our growing team.
Headquarters
7800 Washington Avenue
Suite 700
Houston, TX 77007
USA
+1 713.917.8300
info@visualintell.com