Rural carriers will need to accelerate their adoption of drones, millimeter class data and digital twins to…
ARTICLE
"Rip & Replace"

is

 Fast-

T

racking 

Telecom 

Digital Transformation
HOW 

"RIP & REPLACE" 

IS

 FAST-

T

RACKING 

TELECOM 

DIGITAL TRANSFORMATION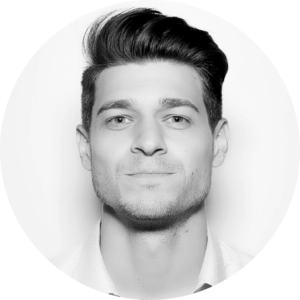 Rural carriers will need to accelerate their adoption of drones, millimeter class data and digital twin technologies to expedite tower activities stemming from Rip and Replace recalls.
The FCC has determined that equipment from Chinese manufacturers poses a national security risk, and therefore must be removed from wireless networks. Most major US carriers stopped installing this equipment years ago, in anticipation of these new regulations. However, many smaller and budget-conscious rural carriers continued to install affordable foreign equipment because these manufacturers often undersold competitors. With this FCC recall, these carriers must now begin replacing untrusted network gear – an undertaking estimated to cost a billion dollars. Fortunately, federal funds have been made available for qualifying carriers to help pay for removal and replacement, or "rip and replace."
Just like how the Covid pandemic is accelerating the era of remote work – the FCC "Rip and Replace" recall will spur smaller carriers to digitize sites and explore new processes to update tower infrastructure. These carriers have a unique opportunity to become leaders in their adoption of drones, 3d modeling and digital twins. How carriers adapt to these new regulations will not only impact their ability to effectively recall equipment, but also position them to better compete in the future as the industry rapidly evolves.
Really, it's "Replace, then Rip"
Replacing untrusted components isn't as easy as simply ripping and replacing. To minimize outages and maintain service performance, carriers must first purchase new equipment from approved manufacturers like Nokia and Ericsson, then install it in parallel with existing equipment. It's only after the new equipment is tested and online that the old equipment can then be removed. This means available space must be located on towers and structural capacity must be determined.
This process of replacing-then-ripping must be performed at each individual tower site, and could include a variety of inventory, including antennas, remote radio units (RRUs) and baseband units (BBUs). Because no two towers are alike, carriers must inspect every site to identify suspect equipment, evaluate load capacity for the additional equipment that must be transitioned, and then mobilize technicians across large geographies and diverse terrains. While government reimbursement will aid the cost of this initiative, rural carriers still must grapple with inadequate tower legacy data, repetitive and redundant site visits, new equipment supply issues, engineering analysis backlogs, seasonal installation windows, and skilled labor shortages.
To meet aggressive timelines without lengthy service disruptions, carriers will need to reinvent how they update towers and adopt new practices that streamline operations across departments and vendors.
A Move Towards Digitalization
Digitalization is not new in Telecom. In recent years, larger carriers worldwide have issued RFIs exploring the use of drones, 3d modeling and digital twins – however adoption has yet to reach a tipping point.
For smaller carriers who traditionally lag in their embrace of modern technologies, Rip and Replace puts digital transformation into sharp focus and accelerates the need to become early adopters of emerging innovation that helps to transition to virtual operations and automated analysis.
Drones and sensors

are an emerging technology that provides a means to completely digitize tower infrastructure, automating inspections and establishing an as-built source of truth for tower sites.

3d modeling

evolves physical infrastructure managers away from 2d photos and drawings to collaborative virtual environments, including desktops and mixed reality headsets.

AI and ML

transition personnel away from repetitive manual tasks towards automated reporting and computer-driven analysis.
Millimeter Class Data Fuels New Analytics
For tower infrastructure, 3d data is the basis for analytics and automation. The better the data you collect, the more sophisticated the analysis. Traditionally, drone data only dependably provides centimeter accuracy and partial coverage. While helpful for some rudimentary inspections, this fidelity of 3d information is not suitable for most measurements and cannot reliably produce accurate engineering analysis. In the context of Rip and Replace, this class of 3d data will not consistently identify the make and model of equipment or enable critical measurements required for structural analysis.
Fortunately, the emergence of engineering grade 3d data from drones provides millimeter accuracy and near complete surface area coverage. This class of data is suitable for measuring attributes including lattice structure width, pipe thickness and bolt sizes – meaning carriers can now digitize tower infrastructure to a degree that is meaningful enterprise-wide, creating value beginning at the engineering level. Higher fidelity 3d data also provides AI and ML engines with significantly better information, facilitating deeper analysis and increased automation capabilities.
For carriers looking to "replace, then rip" equipment across their tower portfolios, engineering grade 3d data helps to validate legacy tower data, streamline inventory recognition, enable virtual tower visits, automate structural analysis, and document site modifications – resulting in improved insights, shortened timelines, reduced costs, and increased safety.
Better Positioned for the Future
If there is a silver lining to the Rip and Replace recall, it could be in the experimentation of cutting-edge technologies that occurs while carriers explore new ways to transition network equipment. Carriers must adjust their tactics and learn how to operate more intelligently than before. While some carriers will struggle to adapt to the Rip and Replace recall, others will emerge better positioned for the future. Those who leverage drones to acquire millimeter class 3d data in this changeover will retain a complete and accurate digital twin of their tower portfolio – resetting poor legacy data and providing a better understanding of inventory that better positions carriers for future updates.
To learn more about how millimeter class drone data can help across Rip and Replace workflows, complete the form below.
I'd like to discuss
Rip & Replace